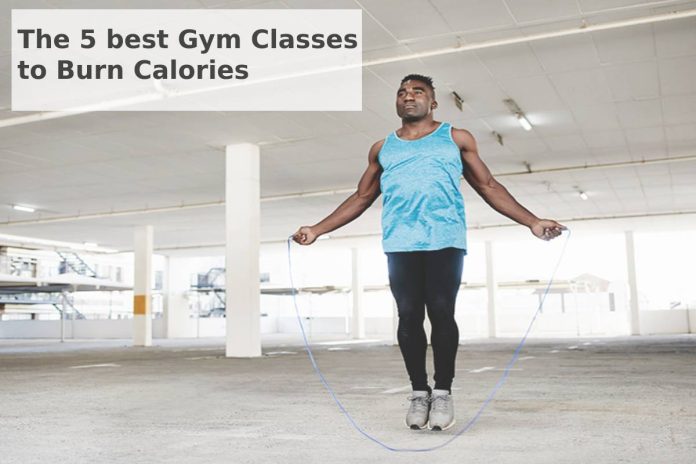 Burn Calories – Time continues to pass and our commitment to exercise more this year is in them. That is why we have compiled the five group classes that you can find in most gyms in which you are not only going to have a great time but are also the ones in which you burn the most calories.
Before the classese, you may need to need something to help you make a boost of energy and get over the post-workout fatigue. The information from www.healthcanal.com/supplements/259980-gundry-md-energy-renew.html will help you understand about many nutrients that are beneficial for your workout performance.
Spinning
Once you try, you will become addicted. It is a class in which you get in shape, release adrenaline, it is fun and you can do it individually or in the company of friends, what more could you ask for? Get ready for a full leg, glute, abs, and arms workout. And although clearly, the caloric expenditure of each person is different, we can speak of the average consumption of 350 calories per session.
Body-Pump
Another of the most popular classes in gyms is the Body pump, a very complete session that combines weights with exercises to the rhythm of music with a large number of repetitions. From squats to biceps, triceps, and back workouts with abs. With one session you can encompass the entire body, burning calories and toning each muscle one by one. The total calorie count depends on the person, weight and other factors, but on average we are talking about 260 per session.
Body-Combat
Here you come and leave everything: physically and mentally. A space where you can throw fists, kicks, elbows, knees to the rhythm of the music, all with a positive end. In this case we can speak that you burn 300-350 calories per 50 minute session , again depending on the person and the intensity of the class.
HIIT
High-intensity interval exercises (or HIIT) are the most popular right now and more and more gyms are offering them. They are usually high intensity classes, lasting 20-30 minutes with a maximum of 8-10 people performing an exercise routine dedicating 30-45 seconds to each one, with 20-30 second breaks between one and the other. With combinations of all kinds of exercises from rowing, TRX, rope and many others, you get a caloric expenditure of up to 400 per session with consequent activation of the metabolism that keeps us burning until after the exercise.
Zumba
Now yes! The ideal option for those who hate to exercise but is simply listening to the neighbor's music that they start dancing. Zumba is a cardiovascular exercise in which dance is the protagonist, with choreographies specially designed to burn up to 200 calories. Fun fact? This fitness routine is the invention of the Colombian Alberto "Beto" Pérez. However, Go ahead and join a class where you keep your line, develop flexibility and strengthen your body in what feels like an outing with your friends
Also Read: GET FIT AND SPEND LESS: LESS EXPENSIVE WAYS TO GET FIT